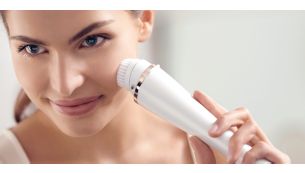 Increases the absorption of your favorite skincare products
Cleansing with VisaPure means that you remove more makeup residue and dull and dead skin cells. Thanks to the deep cleansing effect, your favorite skincare products such as creams, serums, and essences are better absorbed by the skin.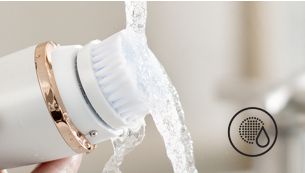 Perfectly designed for optimal hygiene
The silky soft bristle material of all our VisaPure brush heads is a specially chosen, delicate nylon. This helps to ensure the brush heads are super easy to clean and keep fresh.
Brush for normal, combination, and oily skin types
10x more effective than cleansing by hand. Removes more make-up residue, dead skin cells, and dirt that can clog your pores and cause blackheads. Increases the absorption of topicals like creams and serums.